Seems like every running blog on the internet is posting a Runner's Gift Guide for the Holidays, so here are 10 products (in no particular order) I use on a regular basis that might make a great gift for the runner/athlete in your life.
Addaday Uno Massage Roller
My favorite go-to massage tool is the Addaday Uno Roller with Surface Skin Technology. I own numerous other massage products, but the Uno is easily the most portable, convenient and, considering its size, most effective tool. The Uno can be held easily in one hand or a 2 handed grip may be used for more pressure. The Uno is 9″ long when flat and can be adjusted to one of three different angles/positions to fit different needs. The Uno is great for digging into tight glutes, but is just as effective on the quads, hamstrings, calves and even the upper back and neck area. Don't leave home without it!
---
Aftershokz Trekz Titanium
I started using the Trekz Titanium wireless headphones earlier this year when yet another pair of wired "sport" earbuds died on me. I don't always listen to music or podcasts on the run, but when I do, the lack of dangling wires on the Trekz Titanium has been very refreshing. The bone conduction technology is pretty cool in that you can still hear your surroundings in addition to the tunes or podcast on your music player. The outside-the-ear OpenFit™ design Trekz Titanium are sweatproof, super-comfortable and provide a level of safety not found in other headphones. Bluetooth connectivity is excellent, and the 6 hour battery life almost gets me through a full day of conference calls at work. Also, coupled with the excellent Mighty music player (see below), I can now listen to all my Spotify playlists on the run.
Buy now!
---
Garmin Forerunner 235
I do love my Suunto Ambit3 Peak for long training runs and ultra-distance events, but for day-to-day training and activity monitoring, my go-to is the Garmin Forerunner 235. Battery life is excellent (not quite excellent enough for 100 mile or 24-hour events though!), the unit is lightweight, charges quickly, syncs easily with Garmin Connect and Strava, and can receive text alerts, messages, calendar reminders if you're into that sort of thing. GPS accuracy is first class and the activity tracker keeps me honest when my step count is low. The only slight negative is the accuracy of the built-in optical heart rate feature. Firmware updates have made it more reliable, but I still see too many spikes and dropouts which is somewhat frustrating when I'm trying to stick to a set heart rate zone. However, pairing with my Scosche Rhythm+ Armband Monitor is a great alternative for MAF/heart rate workouts.
---
Injinji Toesocks
I switched over to Injinji Performance Toesocks back in 2014 after once again experiencing battered and blistered toes during the Rocky Raccoon 100. I cannot speak highly enough about the comfort and blister-prevention properties of their toe socks, and I'm proud to say that Injinji is truly the only brand of sock I now wear. Sure, they may feel a little weird when you first start wearing them, but you'll soon start to enjoy the benefits of their superior moisture management and total foot utilization properties. Blisters be gone!
---
Medal Mode
Medal Mode is the perfect way to put medals where they belong – on display! Available in small, medium, large and extra-large sizes, Medal Mode allows you to show off your favorite medals like no other product on the market. Simple, yet effective and an ideal gift for the runner who has everything. Alternatively, if you've got a stash of medals in a drawer, cupboard or box in the corner, why not treat yourself and get those hard-earned medals on show?!
---
Mighty Music Player
Possibly a strange choice for my Top Ten gift ideas, but the Mighty music player has been a fantastic replacement for the now-obsolete Apple iPod Shuffle. Mighty started life as an Indiegogo campaign, but is now available for purchase via their website. The innovative device plays your Spotify music on-the-go which is pretty cool and means you can listen to all your Spotify playlists without having to carry a bulky smartphone. I also love that the Mighty is wireless and can be paired with Bluetooth headsets and speakers. If you're a Spotify Premium member, it makes sense to splash out for a Mighty.
---
ROAD iD
ROAD iD manufacture an amazing selection of safety identification tags and bracelets for runners, cyclists, and anyone who enjoys an outdoor lifestyle. I purchased my first ROAD iD way back in 1999, but have since upgraded to a brown leather Elite Stainless model. ROAD iD products include wrist IDs, necklace IDs, shoe/ankle IDs, Kid IDs and even IDs for your pet. Don't neglect your safety or the safety of a loved one. Put safety first with a ROAD iD!
---
Salomon S-Lab Sense Ultra 5L Running Set
The super-comfortable Salomon Sense Ultra 5 Set Pack is my go-to hydration vest and can be used to carry an amazing variety of kit, fluid, fuel, and a multitude of other bits and pieces with bags of room to spare. The high quality Salomon pack fits like a second skin, is lightweight, looks great and features numerous pocket and compartment options.
---
Squirrel's Nut Butter
There's nothing worse during a run than painful chafing – thighs, armpits, feet.. the list goes on. Squirrels Nut Butter is a multi-purpose salve that works extremely well for preventing chafing and preventing blisters on feet, as well as skin restoration on eczema, cracked/dry hands, feet, and face. Ingredients include coconut oil, cocoa butter, beeswax, vitamin E oil, essential oils and is the brainchild of Chris and Stacy Thornley out of their home in Flagstaff, Arizona. Highly recommended. Don't train or race without it!
Buy now! – use code SNB20OFF for 20% off
---
Tailwind Nutrition
Regular readers of the blog will know I've been a huge fan of Tailwind since they first burst onto the sports nutrition scene several years ago. The easy-on-the-stomach fuel has got me through many, many races, including gruelling 100 mile trail events and 24 hour races that pushed me and my gut to my limit. Tailwind Nutrition is available in 7 different flavors, and can be purchased as individual stick packs, or the more economical 30 and 50 serving bags. Ditch the gels, chews and bars and just go all day with Tailwind instead.
---
Feel free to reach out with questions on ANY of the products detailed above. I'll be more than happy to explain how/why I use them and suggest other gift ideas not included in my Top Ten.
---
Disclaimer: Please note that some of the links above are affiliate links, and at no additional cost to you, I will earn a small commission if you decide to make a purchase after clicking through the link. Please do not feel obligated to spend any money on the above gift ideas, and understand that I have used all of these products, and recommend them because they are helpful, functional and useful, and not because of the small commission.
---
Bonus Gift Idea – Christopher Bean Coffee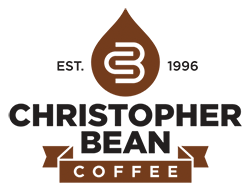 Christopher Bean Coffee are an artisan coffee roaster based in Volusia County, Florida, dedicated to sourcing, roasting, and serving honest-to-goodness delicious coffee for almost 2 decades. I was introduced to CBC by a fellow Ultrarunner a year-or-so ago, and nowadays is pretty much the only coffee I purchase/drink. Christopher Bean Coffee ONLY roast to order and ALWAYS roast in small batches to ensure freshness and quality. They also have their own line of flavored coffees, and are continually trying to think up more flavors, all of which are sugar-free and GMO-free. CBC sell an impressive assortment of loose-leaf tea, single serving teas and coffees, gifts, merchandise and coffee equipment, and for frequent purchasers, offer a generous Bean Bucks Rewards Program too.
My current favorites are Dawn Patrol, Poison Spider, Espresso Roma, Roubaix, Pitch Black and of course Hawaiian Kona, but I'm always keen to experiment and sample new varieties. Well worth gifting the coffee lover in your life, but just as suitable for a best friend or coworker who can't do without their caffeine fix!
Buy now! – use code Steve25 for 25% off your first order