One of the perks of maintaining this blog is the numerous product review requests that hit my inbox. Towards the end of last year the good people at Opedix sent me a pair of their KNEE-Tec™ Tights to test out.
The KNEE-Tec™ Tights are categorized as Kinetic Health Gear, and, according to their website:
Have scientifically designed tensioning systems built within a comfortable, form-fitting base layer to enhance the kinetic functioning of your body. Working like an external muscle, a combination of fabric tensions help direct the body's internal forces and optimize harmonious joint function in the body's kinetic chain.
Kinetic health is the phrase used to describe how movement influences joint function. If you're interested to learn more, here's a great overview from Biomechanist, Michael Decker, Ph.D., and Dr. Richard Steadman, Orthopedic Knee Surgeon:
In basic terms, by properly supporting the motion of the joints, function is improved while preserving the health of our moving body. Sounds great in theory, but how do the tights perform?
Right out of the box, the tights felt like a quality product. On closer inspection, two types of fabric were apparent – the stretchier fabric in the quad, hamstring and calf area, and the thicker, more-supportive fabric that provides the tensioning around the key joints. The tights I received are black in color with contrasting orange stitching, but are also available in a Black/Metal colorway too. The size medium (waist 30″-32″) fitted well, although the leg length was a little shorter than I expected, and the cut of the waistband was unlike other compression tights I own – higher at the back than the front. This felt a little weird initially, but it's actually a very comfortable design.
The tights were only moderately challenging to put on, and once all the panels were lined up to their respective body parts, felt great and allowed plenty of movement. Aside from the patented tensioning design, there are a few other features worth noting – the stretchy, internal drawstring at the waist (which thankfully does not dig in like most other tights I own), the small, offset zip pocket at the rear (large enough for a gel, credit card, key and some cash), the Opedix logo above the right knee and some reflective OPEDIX text at the left ankle area.
I've worn the tights for short tempo runs, mid-distance easy runs and longer weekend jaunts on road and at the local state park. Comfort level is high and they definitely provide a great deal of support, especially on the longer efforts when fatigue sets in. They were probably overkill for the shorter, faster efforts, but to be honest weren't so restrictive that I couldn't hit my target pace. On chillier mornings the tights provided an excellent barrier against the cold air, but on the flipside, the breathable fabric kept my legs from overheating on the longer runs where I didn't wrap things up until the warmer mid-day temperatures kicked in.
The tights double up as a great recovery tool too. Post-run they provide a great deal of comfort and support, and I've even found myself lounging around watching TV at night wearing them.
Again, product quality is excellent, and the tights are still in excellent condition after many cycles through the washing machine over the winter months. For the record, it's best to wash the tights in cold water on a gentle cycle, and either hang them to dry or tumble dry low.
What's not to like about the KNEE-Tec™ Tights? Well, at $225 per pair, I'm not sure I would have picked them out online as a potential purchase, although I have noticed that generally the price of quality compression gear seems to be on the up. Also, the tights can be used for a multitude of activities including skiing and snowboarding, pilates, hiking, yoga and other ball sports/physical training, so I guess it's easy to get your money's worth from the product.
From the Opedix website:
Description
Our KNEE-Tec full tights incorporate patented Opedix Technology to promote dynamic alignment—improved mobility and stability—during training, rehab and everyday pursuits. By optimizing joint function, they allow you to do the things you love longer, better and with less pain and fatigue. 19-panel construction and a supple base fabric combine to create a comfortable fit for multiple body-types that improves the way you move for better overall performance.
Product Features
19-panel construction
90% nylon, 10% spandex
Gusseted crotch
Zippered back pocket
Durable internal stretch draw-cord at the waist
Moisture wicking to pull sweat away from the skin's surface
Breathable fabric to help regulate temperature
Anti-odor fiber technology to reduce odor and preserve freshness
Fit
The knee support area of the tights should fit directly over the patella/knee cap.
There should be minimal bunching at the back of the knee area for maximum comfort and stability.
Color Options
Uses
Keeps you performing at your peak. Ideal for post-surgical rehabilitation, skiing, running, yoga, biking, pilates, tennis, golf, and much more.
Links
Opedix website
KNEE-Tec™ Tights
Just wanted to pass on some info for a limited time offer from Ultimate Direction. Customers can save an additional 10% on sale items (Web Specials), which boosts savings to over 50% for select items.
Five of the best offers can be viewed below, but be sure to check the Ultimate Direction website for more great deals.
Save over 40% On The Ultimate Direction Fastdraw Plus Handheld Hydration System. Use Coupon Code UDSALE10 At Checkout. Extended To 3/14/14. Coupon Code: UDSALE10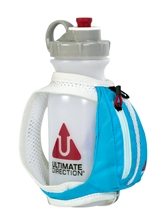 A must have for the serious runner and fitness enthusiast, the FastDraw Plus will continue to be your staple running piece, with a ID/key pocket and a variety of colors. Staying hydrated while running is easier than ever!
Features:
20 oz /.6L Bottle Included
Small zippered I.D/Key Pocket
All Ultimate Direction products are 100% BPA-Free
Comfort:
Tension-lock hand strap with reflective stripe
Save 20% On SJ Ultra Vests At UltimateDirection.com. Free Shipping On ALL Orders. Valid While Supplies Last!
World-renowned ultra-runner Scott Jurek designed the SJ Ultra Vest to be the ultimate pack for any occasion.
Featuring the best volume to weight ratio of any pack ever made, the 7.5 ounce SJ Ultra Vest can carry a half-day of gels or bars in the easily accessible front pockets, along with a unique expandable or compressible main compartment utilizing Cuben-Fiber, for a total capacity of an amazing 9.2 liters.
Options to carry trekking poles and an ice axe complete the package.
Features (Front):
Smart phone compatible pouches (2)
Gel or bar pouches (4)
Electrolyte or valuables pocket (2)
Emergency whistle
Features (Back):
Cuben Fiber bellows for large or small loads
Two sizes main compartments
Trekking pole (2) and Ice Axe loop (1)
Accommodates a 70 oz. reservoir
Save 32% On The Grind 12 Hydration Pack By Ultimate Direction. Use Coupon Code UDSALE10 At Checkout. Extended To 3/14/14. Coupon Code: UDSALE10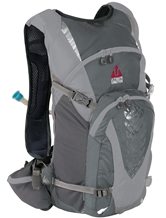 Loaded with features such as pump and tool pockets, organization for spare tubes and adequate room for an extra layer, this MTB pack is built for the trail.
Sleek in design, this pack enables a full range of motion and a molded back panel offers outstanding stability and ventilation – you'll be charging the trails without even realizing you've got a pack on your back.
Features:
96 oz / 2.8L reservoir included
3D AirMesh backpanel with molded framesheet for superior comfort and stability
3D AirMesh backpanel and shoulder straps for optimal ventilation
Drain hole
Storage:
Quick access storage pockets on waistbelt
Gel pockets on shoulder straps
Internal security pocket tool organizer
Map Sleeve
Get The Access Belt Hydration System From Ultimate Direction. Was $34.95 Now $18. Use Coupon Code UDSALE10 At Checkout. Extended To 3/14/14. Coupon Code: UDSALE10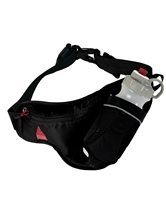 The Access has been updated for a more ergonomic shape for better comfort and fit. A redesigned, canted bottle pocket keeps a snug fit on the bottle to keep it safe and secure.
Features:
One 20 oz / .6L bottle included
Comfort stability belt with dual-adjust quick-release buckles
Strap secure webbing control
Reflective piping
All Ultimate Direction products are 100% BPA-Free
Storage:
Contoured zippered storage pocket with key hook
Take An Additional 10% Off The Sale Price On Access Gel Hydration Belts At UltimateDirection.com. Use Coupon Code UDSALE10 At Checkout. Extended To 3/14/14. Coupon Code: UDSALE10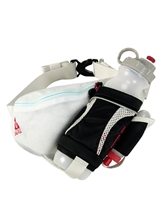 Flashing Heartbreak Hill in the Boston Marathon is not all mental…help prepare for the physical challenge with the Access Gel. It provides increased hydration with a 26-ounce bottle and a holster to hold a 4-ounce gel flask (included).
Features:
One 26 oz / .6L bottle & One 4oz / 188ML gel flask included
Comfort stability belt with dual-adjust quick-release buckles
Strap secure webbing control
Piggy back gel pocket secures gel flask and provides easy access
Reflective piping
All Ultimate Direction products are 100% BPA-Free
Storage:
Contoured zippered storage pocket with key hook
Storage Capacity: 32 in3 / .5L
Coupon Code: UDSALE10
End Date: February 28, 2014 Extended To 3/14/14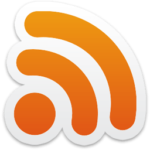 Quick post to let everyone know I've recently transitioned the Run Bulldog Run RSS Feed from Feedburner to FeedPress. I've used Feedburner for many years, but with Google no longer developing or actively supporting the service, I figured it was time for a change.
Hopefully, existing subscribers won't notice much of a difference and the transition will be pretty seamless. Feel free to let me know if you notice anything odd though.
If you haven't subscribed to my blog updates before, you can do so by following the feed below, or copy/paste the link into your preferred feed reader:
http://www.runbulldogrun.com/feed
Alternatively, you can subscribe to email updates by clicking on the following link:
I'm never really sure how these race recaps are going to turn out, but here goes anyway. It's been a few days since I returned home from Texas and the 2014 Rocky Raccoon 100. Work has been busy, social media through the roof, but finally things are almost back to normal. Last year, in my first 100, I set myself the rather ambitious goal of beating the age group record for 46 year olds which stood at 16:47:47. I struggled a fair bit in the closing miles, but still managed to finish a very rewarding 3rd overall in 16:16:55. For 2014 I needed a new goal, and what better time to aim for than the age group record for 47 year olds which stood at 15:59:35. Of course, knocking 18 minutes off last year's finish time wouldn't be easy, but I'm the type of runner that needs something to shoot for.
December training went well, including a new 50K PR at the Seashore Nature Trail and a relatively relaxing recovery week over Christmas to ensure I was ready to ramp up the miles and intensity in January. I logged almost 400 miles in the first month of 2014, including lots of doubles and two or three 30+ mile training runs, and before I knew it, it was time to taper.
Goals and expectations:
As stated above, my main goal was to break the 15:59:35 record for 47 year olds. However, training had gone so well that I'd started to dream about something a little bit special. The 2014 Rocky Raccoon 100 had been chosen as the venue for the USA 100mi Trail Championships, meaning that a field of quality Ultra Runners would be extremely likely. Also, Rocky had been included in the 2014 Montrail Ultra Cup – a prestigious Ultra Running race series that offers an automatic entry into Western States to the top three male & female overall finishers of each race. Knowing so many quality runners would be at Rocky, I knew chances of a podium finish like last year would be slim to nothing, but in all honesty, it didn't stop me fantasizing on training runs about earning a coveted slot. Anything can happen in a 100, right?
The week leading up to the race saw a couple of online race previews published – one on iRunFar.com and the other on EnduranceBuzz.com. I was really touched to get a mention in the latter, but the previews mainly served as a reminder of the extremely talented field that would be lining up. To quote pre-race favorite Ian Sharman – "The men's field had a lot of top runners who could run sub 14 hrs on paper."
Pre-Race:
Travel to Texas went without a hitch, despite potential flight cancellations due to the snowy conditions at Virginia Beach and Norfolk. Packet pickup was quick and easy, and it was cool to see many of the "elites" at the pre-race brief on Friday afternoon. Dinner was enjoyable with wife/supercrew Ally and good friend Andy O'Brien who would also be toeing the line the following morning. Back at the hotel, last minute gear was laid out and it was soon time for bed. Sleep came quickly and easily.
Race Day:
Race morning was warm and humid, even at 4am. We drove to Huntsville State Park, snagged a prime parking spot and that was that – nothing else to do except count down the minutes to the start, and relax. After one last bathroom visit and carrying gear/supplies to the PRS FIT tent, it was time to take my place on the start line behind many of the elite runners I only ever get to read about – Ian Sharman, Pam Smith, Michele Yates to name just a few. It was all quite surreal and definitely a very special moment. There was just time to wish Facebook friend Jeff Miller good luck and remind him of his stellar training cycle, before Race Director Joe Prusaitis counted down the seconds to start the race. We were finally off and running with 5 x 20 mile loops ahead of us.
Loop 1:
My plan was to run 9:00 minute mile pace for the opening loops and basically see what happened later on in the race when fatigue hits and nutrition/hydration becomes more of an issue. In 2013 I probably definitely ran the opening 40 miles too fast (2:45 and 2:50), and paid the price in the remaining 3 x 20 mile loops – not just physically, but from a nutrition standpoint too. Right from the gun I settled in to goal pace and watched what seemed like 50 runners all take off ahead of me. "Run your own race, Steve" I told myself. "Run your own race." Actually it was rather nice running pretty much alone. Despite the early morning darkness I was able to see the trail really well, and the many roots and twists and turns were no problem at all. The 60 degree temperature felt great, and as the miles rolled by I was able to happily sip on Sustained Energy and water.
The first 5 miles passed quickly. My pace was a little slow (9:19/mile), but it was early days and I'd probably been extra cautious on the rooty sections to make sure I didn't fall. Nothing to worry about this early in the race. I arrived at the Damnation aid station in good spirits where one of the volunteers refilled by 10oz water bottle whilst I consumed a Blueberry-Pomegranate Island Boost. I set off for the first of five Damnation loops and looked forward to returning to the aid station about an hour later. It was soon light enough that I no longer needed the headlamp, which I promptly removed and wrapped around my wrist. The temperature felt great, but with the high humidity, I was already sweating profusely. Thankfully, I'd remembered my supply of Salt Stick capsules and had set my Garmin to beep every 45 minutes as a reminder to take one. I had a feeling this would be more important as the day rolled on.
Back at Damnation I topped up the water bottle and took another Island Boost. One of the volunteers remarked how fast I'd consumed "the gel". I tried to explain it was actually liquid and not a gel, but as you can imagine I was in rather a hurry to get going. I thanked everyone for their help and set off for the next leg of the loop. I breezed through the Park Road aid station several miles later, and looked forward to the closing miles of the loop where I'd get to see the race leaders making their way out on Loop 2. Peter Hogg and Ian Sharman were the first two guys I saw, with a steady stream of racers all tearing it up behind – Ryan Ghelfi, John Cash, Neal Gorman, Jason Lantz, Michele Yates, Joshua Finger, Gary Gellin, Pam Smith, Nicole Studer… Wow. In all the excitement I lost count of how many were ahead of me, but guessed I was in about 25th position as I cruised in to the start/finish area for my first pitstop – slightly faster than planned (8:47/mile pace), but feeling great.
Ally was patiently waiting with camera in hand, but more importantly a bottle of Perpetuem, bottle of water, SaltStick capsules and Island Boost. After a quick supplies exchange, I was off and running.
First loop – 2:48:39. 26th Overall. 23rd Male.
Loop 2:
Loop 2 was more of the same, except this time I stopped at the Nature Trail aid station to grab water. I already felt the humidity was sapping my strength, and knew staying on top of hydration could be key later on in the race. I also slowed things down on this loop and was pleased with my 5 mile splits of 45:05, 44:47, 44:51, 45:27 – much more consistent. I also enjoyed some brief conversation with former Houston Dynamo defender, Wade Barrett. Wade remembered me from the Seashore Nature Trail 50K in Virginia Beach a few years ago, and I recognised his name as the winner of last year's Rocky Raccoon 50 in an impressive 6 hours 57 minutes. We traded places several times during the loop; Wade was running faster, whereas I was slightly quicker through the aid stations. Cool to see how different race strategies play out.
As the miles rolled on I took the opportunity to pass several runners at various points on the course, and coupled with several of the front runners dropping surprisingly early, by the time I finished the loop I'd moved up an astonishing 11 places. Thanks to Ally I didn't need to hang around the start/finish area very long either (always a prime spot to waste valuable time), and with a swiftly replenished Ultimate Direction vest, I was soon ready to run again.
Update: I just remembered my left glute had tightened up a bit during this loop, so, rightly or wrongly, took a couple of Tylenol capsules before setting off.
Second loop – 2:51:26. 15th Overall. 14th Male.
Loop 3:
I'm not sure why, but I struggled early on in the third loop. My average pace for the first 5 miles was a disappointing 10:16/mile and I felt like I was dragging. I hadn't wavered from my nutrition/hydration strategy, so felt a bit despondent that things appeared to be going south. At Damnation I chugged down another Island Boost, downed a couple of cups of coke and asked one of the volunteers to dump icy water over my head. I also stuffed ice down the back of shirt and set off feeling nicely refreshed for the monotonous Damnation loop. Things slowly improved and a mile or so later I caught eventual Women's winner Nicole Studer and super-talented male Ultra Runner, Gary Gellin. Gary informed me I was 10th place Male, and at that point Nicole was 2nd place Female. I asked Nicole if she was trying to chase down Michele Yates, and she replied that she was just running her own race and having fun. I enjoyed the chatter with Nicole but felt the pace was a bit quick for me at that stage of the race. Truth be told, I was struggling to keep up and just looking forward to getting back to Damnation. I wished her well and watched her run off into the distance.
Despite feeling fairly flat I was still maintaining good pace, and pleased that my 5 mile splits were levelling out again – 49:25, 47:41, 47:42. After more ice and iced water at Damnation, I set off for Park Road on my way to closing out the third loop. I know I passed a couple more runners in the closing miles, but there must have been a few more drops up front, as when I approached the start/finish area, Kim Wrinkle, who was reporting for iRunFar.com, announced I was 6th place Male. "What? Really?" I replied. "I can't be…"
I finished off the loop with a renewed energy, but probably confused Ally a bit with my desperate request for Tailwind Nutrition instead of Perpetuem, and my iPod Shuffle. After a brief scramble and stowing enough fuel to keep me going for another 20 miles, I set off wondering how far ahead the guys were.
Third loop – 3:04:58. 7th Overall. 6th Male.
Loop 4:
Mile 60 is where pacers are allowed if you're not competing in the USA Trail Championships. This year I decided to risk going it alone and use music for company instead. Typically, I NEVER race with music, but thought some old school 80s songs and some more recent dance tunes might ease the pain of the last 40 miles. The volume was low enough that I was aware of my surroundings, but loud enough so I could enjoy the music. It worked well. Most of this loop is fairly fuzzy, but I do remember lots of ice down the back of my shirt and lots of water-pouring over my head to keep me cool. Again, nutrition, hydration and electrolytes seemed to be working their magic and I was able to keep moving fairly consistently. The first half of the loop I ran strongly at 9:30/mile pace, but struggled a bit on the way back with my second slowest 5 mile split of the whole race – 55:53.
One sad moment was spotting Michele Yates walking up towards the Damnation aid station (Mile 72?). Michele had set off at a blazing pace in the hope of beating the existing female course record of 14:57:18. As a jogged by up the hill I asked if she needed anything, but she said she was okay so I headed on for my now familiar ice treatment. This time I rubbed ice on my legs, not because I was cramping, but because it felt so good. I chugged down some more coke, swallowed another Island Boost and walked briskly out of the aid station.
Somewhere on this loop I passed the 17 year old Florida runner, Ford Smith (I think he was taking a break at Damnation on the way out), and last year's Vermont 100 winner, Jason Lantz, but still wasn't 100% sure of my position. I hoped that Kim Wrinkle (iRunFar) was still in place near the end of the loop and would be able to give me an update. He was (at least I *think* it was Kim), and he confirmed that I'd moved up to 4th place overall. Oh my word!
I've already mentioned Western States slots being awarded to the top three male and female runners. Well, going into the race I knew Ian Sharman (currently holding firm in 2nd place) already had a Western States entry based on his 2013 Top Ten finish. Montrail Ultra Trail rules state:
"The top three male and female winners of each event, 50 Miles and over, receive an automatic entry invitation to Western States. If either the first, second, or third place finisher is already entered in Western States, then the fourth place finisher will receive the automatic entry invitation. The automatic entry will not slide down further than fourth place."
Knowing pretty much what this meant, I said to myself, "Okay, Steve. You're in 4th place. You HAVE to stay strong, and you can't allow anyone to pass you." I jogged in to the start/finish area feeling very tired. As I switched out my fuel bottles and grabbed more Island Boost and my Petzl Nao headlamp, I said to Ally "My legs are sore. This could be a long loop. Go and take a nap if you need to. Also, I'm not sure, but think I'm in 4th!" Let me tell you, having 20 miles still left to run is not the ideal time to get emotional, so as I felt myself welling up a bit, I turned around and headed out for the final loop.
Fourth loop – 3:10:00. 4th Overall. 4th Male.
Loop 5:
As I set off for the final loop, I hoped to catch sight of the 5th place guy on the out and back. I was definitely concerned about Jason Lantz and Joshua Finger being close behind, but had no idea former Grand Slam of Ultrarunning™ record holder Neal Gorman was mounting a very strong comeback after walking much of Loop 2. Apparently, Neal started the loop 22 minutes behind, but the guy I saw first was Jason Lantz just a couple of minutes along the trail. I figured he might take a minute or two at the aid station, but knew he'd be chasing hard after he'd refueled. In all honesty, the way I was feeling, I expected to be caught just a few miles down the trail.
Frustratingly, my pace had slowed into the 10:00/mile and above range. Tailwind was hitting the spot, but the humidity was sucking the life out of me. At Nature Trail I stuffed ice down my shirt, doused myself with water and rubbed ice on my legs. Coke was the aid station fuel of choice, and just like at last year's 24 The Hard Way, it really hit the spot. Amazingly, I made it to Damnation still in 4th slot, where I performed the ice/water ritual as quickly as possible before reluctantly setting off on the final Damnation loop. This is definitely the toughest section of the course and I really looked forward to getting back to Damnation about six miles later.
Just before the final Damnation aid station last year, I was overtaken by the eventual 2nd place guy, Nathan Leehman. Nathan blew by me like I was standing still, and I was convinced the same thing was going to happen this year. However, it didn't happen, and I jogged up the hill to the aid station to be met by the EnduranceBuzz guy with his trusty camera – capturing my surprisingly cheery water bottle top up on film. He asked how I was doing, and all I could mutter was the mantra I'd been repeating to myself for miles. "I got to hold on. I got to hold on." [Hope my English Language teacher isn't reading this...]
Also captured on film is me scanning the aid station table for the miracle fuel that will transport me painlessly to the finish line. I was hoping for an IPA or at least some kind of beer, but alas, there was none. [Foolishly], I settled instead for a small cup of Red Bull, which I gulped down before jogging out of the aid station. 5 steps away from the tent, I was forced to stop and threw up. 10 more steps and more vomiting. "No. I don't need this right now." A lady asked if I was okay. I stammered something in reply and set off again, stopping several more times to throw up the last of the Red Bull/Coke/Island Boost cocktail. Finally I got myself together, wondered if I'd been overtaken and started running again.
I managed to pick up the pace just a little bit on the way to Park Road. Both little toes felt battered and blistered but there was no point being concerned about that now. I'd considered a shoe change at Damnation, but knew there was no time to spare and it was just a question of keep on running to the finish line. I picked up the pace again on the never-ending jeep road section of the course, but couldn't stop myself from looking behind for the headlamp of whoever was chasing me down. There were plenty of lights, but of course I had no idea if they were runners on their 3rd or 4th loop, or the all important final 20 miles.
I made it to Park Road without being passed and just 4ish miles to go. I downed more Coke as quickly as possible and did the old ice-down-the-shirt trick. The aid station lady asked what loop I was on, and she seemed surprised when I replied "Ugh, the last one." She wished me well, and I set off as fast as my legs would carry me.
By this time I'd switched off the music. If anyone was going to pass, I needed to hear him coming. I thought about slowing down the pace so that if I was indeed overtaken, I could speed up and respond to the move. Probably not a wise move with the state my legs were in, so I just kept running as quickly as possible. The section by the lake went quickly and with a quick glance at the Garmin I knew there was just over a mile left to run. I allowed myself to think back to last year's Old Dominion 100 where good friend Olivier Leblond was beaten out into 3rd place in the closing meters of the race – a 100 mile race with 2nd and 3rd place being separated by just 12 seconds. Please don't let that happen to me. I forced my legs to move faster and picked up the pace again.
Finally I reached the path crossing and the final left turn towards the finish line. I literally sprinted down the path and knew that 4th place was mine. I crossed the line with a "Yes! Yes! Yes!" – so much relief, so much excitement. The 4th place trophy and Sub-24 Hour buckle were handed to me as Ally came over to congratulate me, and Kim Wrinkle came over to take a photo for his race report. I kept shaking my head in disbelief and to be honest am still having a hard time processing my thoughts.
Fifth loop – 3:31:00. 4th Overall. 4th Male. Finish time – 15:26:25
Summary:
I managed to hold off Neal by just 5 minutes, with the two lead females finishing about 11 and 14 minutes later, followed closely by Joshua and Jason. My Western States slot was confirmed, and a highlight of the day was when Ian Sharman came over to chat as I attempted to get myself together in a comfy aid station chair. In my delirious post-race state, I'm not sure I made any sense, but it was cool to chat to Ian all the same. What a great guy!
Gear/Fuel:
To close, I'll repeat what I posted on Facebook just the day before the race. There are many people to acknowledge, but a special shout out to Ally for supporting me 100% in my crazy endeavors and crewing like a pro. Thanks also to everyone who gave up some of their precious weekend to track me, watch online, and post comments/words of encouragement. It really means a lot to know that so many people were following, and it definitely helped me keep running when the going got tough.
Finally, massive thanks to Joe & Joyce Prusaitis and the whole Rocky Raccoon support team for putting on an outstanding event. Rocky III, anyone?
Towards the end of 2013 I was contacted by a representative from FootKinetics asking if I'd like to try one of their protective foot cream products. RunGoo sounded like something that would be useful to me, so after a quick "Sure, I'd love to…" email, they promptly shipped out a 3oz Starter Size tube which I received just a few days later.
RunGoo is unique in that it prevents blisters by providing a friction barrier between the skin and sock, and works just as effectively in both wet and dry conditions. The cream is meant to be applied right from the specially designed application tube – simply squeeze the tube and rub the applicator over your foot taking care to cover any problem areas. The longer your run/workout, the thicker you apply the cream.
I've used RunGoo on all of my recent long runs, both on and off road, including December's Seashore Nature Trail 50K and last week's 31 mile training run. Aside from a tiny blister on the tip of two toes, I've experienced zero issues and am enjoying having "Happy Feet". Note to self: I should probably take more time to correctly apply the cream to my toes, as I tend to just concentrate on the sole and heel area.
The cream felt a bit weird at first to be honest – nothing awful, just a little bit waxy. The more I've used it, the less weird it feels. Good stuff!
RunGoo is available in 2 sizes. The 3oz Starter Size currently retails for $9.99, with the larger 5.5oz size available for $16.99. FootKinetics also sell 3 other products – HikeGoo, WalkGoo and SilkStep – the only difference being the relative percentage of hard versus soft waxes in each product's formulation. For example, HikeGoo has the most hard wax and will last in the harsh environment of a boot on an all-day climb.
Full product details and availibility can be found at the FootKinetics web site.
Both sizes of RunGoo can also be purchased at Amazon.com. Be sure to check out the what other customers are saying about the product too. Six out of six 5-Star reviews is pretty impressive!
Anyone else used the FootKinetics products? What are your tricks of the trade for keeping blisters at bay?
2013 turned out to be a new personal best for miles run in a year – 3,235. I don't really set a goal for annual mileage, but it's always nice to hit the 3,000 mark with a few weeks to spare. I'm hoping for more of the same in 2014. Here's how it kicked off…
Monday: Decided to put my last vacation day of the year to good use and log some decent miles. The weather was just about perfect for a long run and I ended up with 31 miles at just under 7:30 pace. Aside from some left groin tightness in the closing miles, this was a great confidence booster coming so soon after the Seashore Nature Trail 50K.
Tuesday: Closed out 2013 with a leisurely leave-the-GPS-at-home 10 miler.
Wednesday: Just the one run again today, which ended up being an easy/steady effort – approximately 45 minutes cruising in the easy zone, with the last 45 minutes at or around 150bpm.
Thursday: Back to work today, so just ran an easy five miler on tired legs in the morning, with another seven miles midday. Managed to close out the seven miler pretty quickly and finished off with some GRID and R8 Recovery rolling.
Friday: Didn't fancy braving the elements this morning, so opted for five miles of mixed elevation and pace on the treadmill. I should probably incorporate at least one of these workouts into my training on a regular basis – definitely worked different muscles and the lungs got a good workout too. Also logged another seven midday miles, which were probably the windiest miles I've run since the 2012 Wicked 10K.
Saturday: Headed to the Noland Trail in Newport News for a change of scenery and to meet up with fellow Ultra runner Brian Burk who was planning to run 50 miles in preparation for the Umstead 100 (his first 100 Miler) in a few months time. The meetup didn't exactly work out – Sorry, Brian – but I did manage to run 4 x 5 mile loops around the lake on a bitterly cold morning. Not my fastest 20 miler ever, but with the constant up and down and the many twists and turns, it was a solid run that left me pretty fatigued.
Sunday: With 98 miles for the week already in the bank, I wasn't really sure what to run today. In the end I headed out the door with a "Let's see what happens" mentality. The first four miles were very much in the recovery zone, but with the legs feeling good, I decided to head down to the Oceanfront and back, running 1 mile on/1 mile off. Overall pace for the 20 miles was just under 7:00/mile, with 8 of the miles probably in the 6:30/mile range.
As you can see in the pic below, I overdressed somewhat for the Sunday run. Temps were in the low 40s when I started, but climbed to the low 60s by the time I was finished. Way too hot for tights and a long sleeve!
In each of the last 4 years I've closed out the race season by running the Seashore Nature Trail 50K – a flat, fast, fun event which takes place on the trails of First Landing State Park in Virginia Beach. With the Cayman Islands Marathon taking place just 3 weeks previous, the plan was to keep racking up the miles and treat "Seashore" as a stepping stone towards the Rocky Raccoon 100 on February 1st . That being said, I gambled a bit and logged just over 70 miles in the 5 days leading up to the event, hoping against hope my legs wouldn't totally fail me come race day.
With last year's 1st and 2nd place guys both running again, my race plan was very similar to 2012 – start off conservatively, and if the legs were feeling good, pick up the pace at around Mile 20 for a strong finish. Race conditions would be unseasonably warm (mid-50s to start, potentially rising to low-70s by noon), but after the recent hot weather training/marathon in Grand Cayman, I wasn't overly concerned about the temperature.
The early miles went well and pretty much according to plan. Billy and Alexander (last year's 1st and 2nd place guys) started off fast, with another unknown runner tagging along at a good clip. I settled in to 4th/5th place with local runner Andrew Hoffer, and enjoyed an extremely pleasant 18 miles in his company. I train on the trails of First Landing State Park pretty much each week, so the territory was familiar which allowed me to relax and enjoy the race.
Fuel for the first 15+ mile loop was just a couple of Island Boost packs and a couple of caffeinated SaltStick capsules chased down with water. As is always the case, both Seashore aid stations were manned were enthusiastic, knowledgeable volunteers who create so much noise it can almost be distracting. We blazed swiftly through the first station without grabbing a thing, but made sure to slow down and take in much needed fluids 4 miles later at the second station right before the tricky Osmanthus loop.
Coming out of Osmanthus we were both feeling good, and ticking along nicely at just over 7:00/mile pace. It was cool to head back along the main Cape Henry Trail and pass other racers heading towards Osmanthus, and great to see Ally looking strong and enjoying herself with her partners in crime Roy and Mike. Several miles later as we approached the mid-way turnaround point, race leader Billy Edwards was already heading out on his second loop. We figured he was about 1.5 miles ahead of us at that point, with 2nd place guy Alexander only a hundred meters or so behind Billy. A minute or so later we crossed paths with the 3rd place guy (Blaine?) on a slightly annoying sandy section of the trail. Finally we reached the end of the trail where I was able to pick up a 200 calorie serving of Tailwind Nutrition from my ever-supportive mother-in-law. Love it when a plan comes together.
So, 16 miles in and still feeling good….nice! Unintentionally, I picked up the pace in the next mile or so. A few sips of Tailwind provided an unexpected boost, and I found myself itching to push the pace even more. I felt awkward at the time, but as we approached the 18 mile mark and the 64th Street aid station, I asked Andrew if he was okay with me making a move. With 13 miles to go, I felt like there was a good chance of catching the 3rd place guy, and if Billy and Alexander had gone off to fast in the early miles, maybe I could chase one of them down too? Andrew was a true gent and said he didn't mind at all, so without stopping at the aid station, I pressed on.
Just like that, I went from a couple of 7 minute miles to a couple of 6:30s, and felt like I was flying. I'd hoped to at least catch sight of the 3rd place guy, but up ahead there was no-one – just a steady stream of runners heading in the opposite direction. The next couple of miles were also sub-7:00s, and as I breezed by the Cape Henry aid station, someone shouted "Good job, 3rd place runner!" I hadn't passed the guy in 3rd, figured it was a mistake, and pushed on for the final Osmanthus loop.
The 3 mile Osmanthus loop is always a bit of challenge – not terribly technical, but with enough twists, turns, bridges and roots to slow you down and keep you focused. Therefore, my plan here was to conserve a bit of energy before reaching the Cape Henry Trail and the final push over the last 5 or 6 miles. Steady sips of Tailwind were really hitting the spot, and to be honest I was surprised at how good I was feeling. I downed another SaltStick capsule just as I reached the main trail, and blazed through the energetic aid station without stopping. Despite having eased off the pace on Osmanthus, my last split out of the loop was a surprisingly swift 6:45 – another big boost as I approached the 26.2 mile marathon mark on Kingfisher Trail.
With 5 miles to go, many of the other runners on the course had told me I was in 3rd place, so I figured #3 guy must have dropped at one of the aid stations. More surprisingly, however, I was starting to get time checks that the 2nd place guy was only 3 or 4 minutes ahead and looking tired. Really? Mile 27 was a 6:56, but the thought of catching Billy or Alexander spurred me on like nothing else. The next couple of splits were a 6:48 and a 6:39 and once again I felt like I was flying.
Two more miles to go, and the latest unofficial time check had me at just 45 seconds in arrears to Billy, with Alexander another 4 or 5 minutes in front. Frustratingly, I still couldn't see either of the runners ahead, but pressed on like a man possessed regardless. I reached the final aid station (1.6 miles to go), ditched the handheld and dug deep for one last push. Then, with almost perfect timing, a little way along the trail I passed Roy, and then Ally. I asked shouted to Ally "Where's Billy?", and her reply of "Just around the corner…" was all I needed to hear. Time to go….
"Just around the corner" was spot on. Billy looked tired, and I felt great, although knowing the tremendous athlete Billy is, I was concerned he'd have something in reserve for the final mile. However, once the catch and pass was made, I pressed on and resisted the urge to look back; more aware of the clock ticking than the threat of Billy catching me. With a final mile of 6:39, I reached the finish line in 3 hours, 39 minutes, 3 seconds – a new PR by just over a minute, and one of the most satisfying races of the year.
Post-race was fun. After a short soak in the icy water off the Narrows boat ramp, I enjoyed a brief chat with both Alexander and Billy, then hanging out with Andrew (who gutted out an impressive Top 10 finish), before heading down to the 64th Street to wait for Ally. It was good to chat and keep the legs moving as we walked the 1.6 miles along the trail, encouraging runners who were finishing up their races. After hanging out for a while at the aid station, it was easy to spot "Red Solo Cup Roy" and Ally making their way along the Cape Henry Trail. After a quick refuel, they were both on their way to the finish, with me walk/jogging along for company. Congrats, Ally on a solid first 50K in tough conditions!
Finally, big thanks to Saucony, Injinji, Running Etc., Ultimate Direction, Tailwind Nutrition, Island Boost, FootKinetics and SaltStick for helping me to a memorable 50K PR this past weekend. What a great day on the trails!
As many of my regular blog readers know, I'm a big fan of Hammer Nutrition products. However, I do like to keep my options open and enjoy trying different sports fuels from time to time. One of my favorite alternatives are the unique Island Boost Premium Fuel products, created by Laura Mildon, "an easily distracted runner with a very sensitive digestive system who got physically sick using traditional fueling products."
Island Boost is available in 3 great flavors (Passion Fruit, Strawberry/Orange and Blueberry/Pomegranate), and unlike traditional energy gels is a liquid, rather than a solid or thick gel. This means it can be taken without water for instant on-the-go energy. Ingredients include glucose, fructose, water, coconut water, high quality juice concentrate, sodium, potassium, sorbate and sodium benzoate.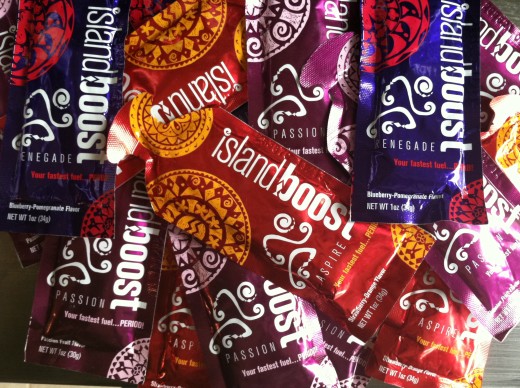 I used Island Boost successfully at the 24 The Hard Way event last weekend, and as advertised, the "boost" was instant and very noticeable. In addition, the fuel packets were really straightforward to open (nothing worse than wrestling with a gel pack in the middle of a 24 hour event!) and extremely easy to digest – simply tear, squeeze and go.
Blueberry/Pomegranate is definitely my favorite flavor, with Strawberry/Orange a close runner up. However, with a brand new Chocolate-flavored product on the horizon, that might have to change. Laura and her Island Boost team tried more than 35 formulations of Chocolate Island Boost before nailing a formula they were 100% happy with – the result; a true gourmet fuel using high-end chocolate and premium vanilla. Unfortunately, they don't have sufficient funds to complete the FDA testing and manufacture Chocolate Island Boost while running their current operations, so have set up an Indiegogo Campaign to raise funds to help with the manufacturing process.
Full campaign details can be found at the Indiegogo website, where you can contribute funds and select one of many perks. For example, contribute $1 and receive 2 packets of Chocolate Island Boost if and when the funding goal is reached and FDA approval is obtained. For $40, you'll get 10 packets of Island Boost, temporary tattoos, a cool water bottle and your choice of one runner's hat or visor. Contributions go all the way up to $50,000 where you can become "The Face of Island Boost", and the campaign runs through November 30th.
Hopefully the Island Boost campaign will be a success and the excellent chocolate flavor will soon find its way to market. Good luck, Laura, and thanks for allowing me to sample the unique chocolate fuel!
Links:
Island Boost available on REI.com
Follow Island Booster on Twitter
Like Island Boost on Facebook
Indiegogo Campaign
Update:
The all-new Chocolate flavor is now available for purchase at REI.com, along with the Passion Fruit and Blueberry/Poemgranate varieties too.
Not sure where to start with this recap to be honest, so here goes nothing…
I signed up for 24 The Hard Way back in July, about a month before I tackled the Leadville Trail 100. I had a lot of fun at the 24 Hour Run for Cancer in April where I managed to run a new personal best of 112.5 miles in just under 22 hours, but a few days post-race I found myself wanting more. After browsing the popular Ultra calendars, I soon came across "24 The Hard Way"; a fun-sounding event in Oklahoma City which had been selected as the 2013 24-HR U.S. National Championship race. Perfect.
Leadville was soon behind me, and after an enjoyable couple of recovery weeks it was soon time to lace up the shoes, resume training and have fun at a few local races:
The 12-HR Adventure Trail Race went well, where I managed to snag a rare win and run a solid 71.5 miles.
The following week I placed Top 3 at the Neptune Festival 8K in a surprising 29:02 on tired legs.
One week later I was racing again – this time at the Cardiff Half Marathon in Wales. Expectation was low, but I came away with a new lifetime best 1:17:55.
I took a much-needed week off after the Cardiff Half to enjoy family time in Wales and Scotland. The mental and physical break from running was great, but must admit it was difficult to get back into the swing of things on the return to the USA. I struggled on several runs – feeling slow, lethargic and awkward – then, just over a week post-vacation and less than a week before 24 The Hard Way, I came down with a cold. Hmmm.
As race day approached, my confidence started to wane. I rested, hydrated and rested some more, but frustratingly still felt wiped out. Rather than waste a couple of plane tickets and a race entry, the only option was to fly to Oklahoma, take my place on the start line and see how things panned out.
Friday was a tad better. It was good to catch the early flight, arrive at the hotel by mid-morning then spend the rest of the day picking up supplies, organizing race-day gear and relaxing. Dinner was my usual burger and Guinness, and after a pleasant hour or so with online friend Glenn McDaniel, it was time to hit the hay.
Packet pickup was quick and easy. Ally set up the crew area (pictured left) just past the start/finish aid station, and after a quick relax in the car it was time to head to the start line for the pre-race meeting. At 9am sharp we were off.
The early miles were pretty uneventful – just a matter of getting familiar with the almost-one-mile loop and settling in to a comfortable pace. Despite not feeling 100% I was still able to maintain a good rhythm and stay quite relaxed. At the end of the 1st hour I took a planned walk break. It felt weird to walk so early in the race but figured it would preserve my legs for when the going got tough.
Ally was on hand with nutrition and fluids whenever I needed them. Each time I completed a loop, I'd run through the aid station, pick up either a flask of Tailwind, some water or an Island Boost pack, then be on my way. The first 3 or 4 hours passed by fairly quickly but I remember feeling distinctly out of sorts and definitely not firing on all cylinders. I must admit the thought of quitting early entered my mind more than once, and I even mentioned it to one of the other runners, Al, who was making steady and consistent progress. Al replied that it was too early in the day to make a rash decision and to "give it a few more loops" to see how things developed. I'm glad I did. Thanks, Al!
As the afternoon rolled on, the rain started. Nothing too heavy, just a steady drizzle that did little to dampen the spirits of the runners. Actually, aside from the humidity, it was quite refreshing, but compared to the other two 24-hour races I've taken part in, the hours ticked by slowly. I remember 6 hours in thinking "Ugh, I still have 18 hours to go."
Energy-wise things were good. Tailwind, Island Boost and coconut water were keeping me going nicely, and at no point did I feel like I "needed" calories. At some point switched to Hammer Perpetuem for several loops as I figured the protein would be beneficial, but soon after that I was back on the coconut water which Ally had convinced me to buy "just in case" I fancied it during the race.
I went through 50 miles in around 7 hours 20 minutes, still managing to log splits in the 8:30/mile range, and finding myself looking forward to the dark hours which were fast approaching. Chatting to the runners on the course helped pass the time and before long it was time to grab the Black Diamond ReVolt Headlamp.
Between 10 and 11 hours I had quite the rough patch. It was a real slog to keep moving and as much as I tried not to, I kept focusing on the negatives such as my cold, sore throat and wet clothing/shoes. Once again, I found myself considering calling it a day after 12 hours and putting an end to the rough patch, but after a quick stop to change shoes and clothes, things started to feel better. I've found this happens quite a lot in ultras! Now as I got going again, my thoughts soon turned to the 100 mile barrier, and after a few speedy loops I calculated that a sub-16 was potentially on the cards. *All* I had to do was keep up a consistent pace and try to stay under 10 minute miles. Easy, right?
Ally kept me on track with my fluid and nutrition needs, but as the loops got slower and slower (loops 91-95 were all in the 10:15-11:40 range), I figured the 100 mile PR was slipping away. I mentioned this to Ally, but she was having none of it, and said a sub-16 was still there for the taking and to go for it. The result – 7 consecutive loops under 10:00/mile and a new 100 mile PR of 15:56! I guess anything is possible if you believe hard enough.
Now it was time to relax just a bit, but with the definite goal of beating my current 24-hour best distance of 112.5 miles. With almost 8 hours remaining on the clock, I hoped this would be pretty easy to attain, but as my pace slowed during the next few hours, I found myself struggling again and just looking forward to the sun coming up.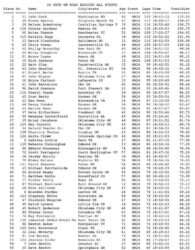 For most of the race I kept my eye on the monitors at the main aid station which displayed the overall standings and the lap split for each runner as they passed over the timing mat. There were a few technical issues early on in the race, but from what I could tell I was somewhat surprisingly maintaining 4th or 5th position for much of the race. Even more surprisingly; somehow during the 19th hour I managed to sneak into 2nd place overall…but still a massive 7 miles behind race leader and eventual winner, John Cash. The 2nd place was fairly short lived, however, as my right foot/ankle started hurting. Steady running turned into a mix of run/walking, then the run/walk mix frustratingly turned into just walking.
The pain was located on top of the right foot and the familiar "I've tied my shoelace too tight" feeling. I stopped to change and re-lace my shoes, but the damage was done and running was just too painful. An awkward power walk was all I could manage from here on in. The good news was that I'd run further than ever run before and every mile I could now cover would count towards a new personal best. However, with the temperature dropping every hour and me finding it difficult to generate any significant body heat, progress got slower and slower. The hot coffee at the end of each loop helped a little, but with 22 hours and 45 minutes on the clock, thoughts of seriously messing up my foot won me over and I decided to bite the bullet and call it a day at 133 loops and a little under 128 miles.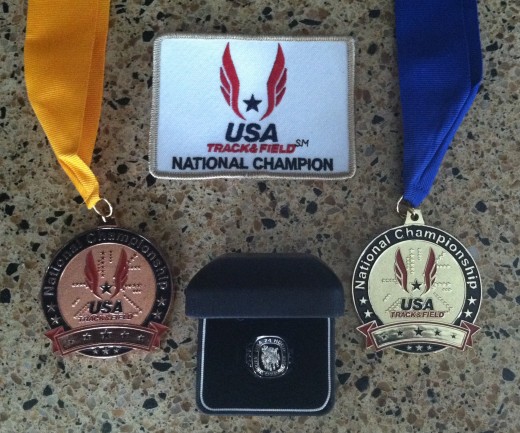 4th Place Male. 1st Place 45-49. Custom "24 The Hard Way" ring.
Note: official distance was updated to 128.87 miles/134 loops after the Race Director spotted a timing chip error during Hour 17.
Other Race Reports:
Nick Seymour
Chris Roman
Cherie Yanek
David Ploskonka
The 2013 Cardiff Half Marathon just happened to be taking place on the same weekend I'd be home visiting family in Wales. Billed as "one of the biggest and best road races in the UK", and being held in the city I was born and raised, it was one of the easiest signups of the year. Sure, my legs were still a bit jaded from the 12-HR Adventure Trail Race just two weeks previous, and after concentrating on the ultra scene for much of 2013, I headed into the race with zero expectation of a fast finish time and a main goal of enjoying the event and reliving some of my favorite running routes from 30 years ago. Yes, 30 years ago…
Ally and I headed into Cardiff Town Center rather early to snag a prime parking slot. Race day packet pickup for the international runners was quick and easy, and with everything collected, we headed back to the car to relax for a bit and stay warm. Pretty soon, however, it was time for one last bathroom visit and to make our way via the color coded paths to the start line. Unlike the 2011 event, I made it through to Corral #1 with 15 minutes to spare and enough time for some strides and a few dynamic stretches. After a hearty rendition of the Welsh National Anthem, the air horn sounded to signal the start of the race.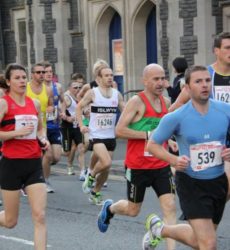 The first mile was fast, furious and a bit frantic. I usually glance down at my Garmin to get an idea of the pace I'm running, but with so many runners in close proximity, I didn't want to risk a collision or worse still, a crashing fall to the ground. Instead, I focused on running the tangents and staying as relaxed as possible. Mile 1 – 5:54. Yikes, a bit quick.
The mass of runners thinned out just a little bit in the 2nd mile, but I still found myself in a big pack of club runners all charging along at a good clip. The cool, sunny conditions felt great and when the Garmin beeped to signal a 5:50 mile split, I grinned to myself knowing a special day was potentially on the cards. Sure, there was still lots of racing still left to do, but in the back of my mind I just had a feeling that my 1/2 Marathon PR of 1:18:25 was there for the taking.
Mile 3 was slightly uphill and a bit slower at 5:59, but I made back some time in the next mile with a 5:54. 4 miles down, 9 to go and everything feeling fantastic. Mile 5 had us running across the Cardiff Bay Barrage, and with a split of 5:48 it felt more like 10K race pace rather than that of a 1/2 marathon. I tried to put the "Have I started off too fast?" thoughts to the back of my mind, and just concentrated on staying relaxed and racing one mile at a time.
The Cardiff Bay crowds were great and no doubt helped me log another swift mile as I breezed through the 10K mark in 36:54 – just a few seconds slower than my finish time at this year's Elizabeth River Run 10K. As the race went on, I noted that my Garmin was beeping earlier and earlier in comparison to the mile markers on the course, so it would be critical to keep the sub-6:00s going for as long as possible.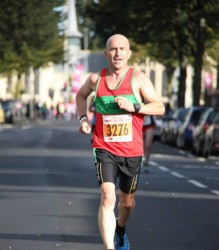 Mile 7 was long and straight along Lloyd George Avenue, but with more great crowd support I managed another 5:55. I think Mile 8 was the first time in the race I started to sense fatigue was setting in. Legs were just a little bit heavier and I struggled to maintain the same quick cadence from the early miles. Somehow I managed another 5:55, and with five miles left to run, I figured the PR was still there for the taking.
A couple more hard fought miles were soon behind me (5:53, 5:56), and with the thought of my family cheering for me at the 11 mile mark, I pressed on and logged another sub-6:00, crossing the 10 mile timing mat in 59:29 – ironically, only the 3rd or 4th time I've broken the magic hour for this distance. With the Garmin now beeping a full tenth of a mile before the official mile markers, I tried calculating how fast I'd need to run the closing 2.1 miles, struggled with the maths so focused on just running as fast as possible for as long as possible.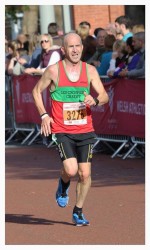 In the penultimate mile I ended up in a bit of a battle with another runner. We traded places several times along Lake Road West, which wasn't exactly comfortable, but I'm sure helped me to a 5:50 12th mile. With just over a mile to go, I shook out the tension from my shoulders and steeled myself for a "leave it all on the course" effort. Mile 13 started with a cruel little "hill" on Fairoak Road which caused me to log my slowest half mile of the race (3:04). Ouch! I hoped I hadn't blown my chances, but pushed on towards the last mile marker and the 90° turn onto King Edward VII Avenue where the finish line would finally come into view. With just a few hundred meters left to run, I kicked for home and sprinted as fast as my legs would carry me, crossing the line in a new personal best of 1:17:55.
Have to be honest, I'm not really sure where this race performance came from. I'd long given up on breaking 1:18 and figured aiming for sub-1:20 in future half marathons would be enough of a challenge, so maybe I should put my surprising finish time down to the the excellent weather, hometown course and family support?
Race stats:
Official finish time – 1:17:55
Age group position – 5th out of 1137
Gender position – 98th out of 8296
Overall position – 104th out of 14336
Photo credits:
Wouter Poortinga
Paul Sheppard