I followed up a quick blow out on the bike (6 miles in 17:57) with another run on the soccer fields at the PAAC.
Started with two easy miles (7:52, 7:37) and then ran a couple of miles where I jogged the length of a soccer pitch and "sprinted" the widths (7:15, 7:00). Finished off with two more miles on the longer grass of the high school cross country course (7:25, 7:15).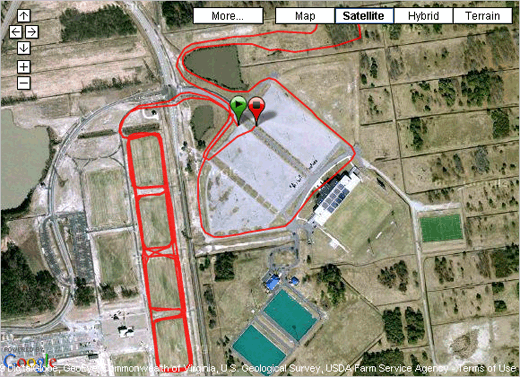 Legs felt fatigued throughout the run and overall it was quite a sluggish workout. Not sure if the fatigue is due to Sunday's 14 miler or if I'm just trying to do too much too soon. At least the foot is still feeling good I guess.
I wouldn't mind driving down to First Landing State Park after work tomorrow to run a few miles on the main trail. See how I feel in the morning before making any plans though….