Just an easy six miles today, including an aborted attempt at a short Strava segment from Public Beach back to the far end of the Reef Resort.
The first half mile of the segment was fine, but after experiencing a slight twinge in the upper left thigh area I decided to back off the pace for fear of doing any damage. I'm hoping for no repercussions on tomorrow's run.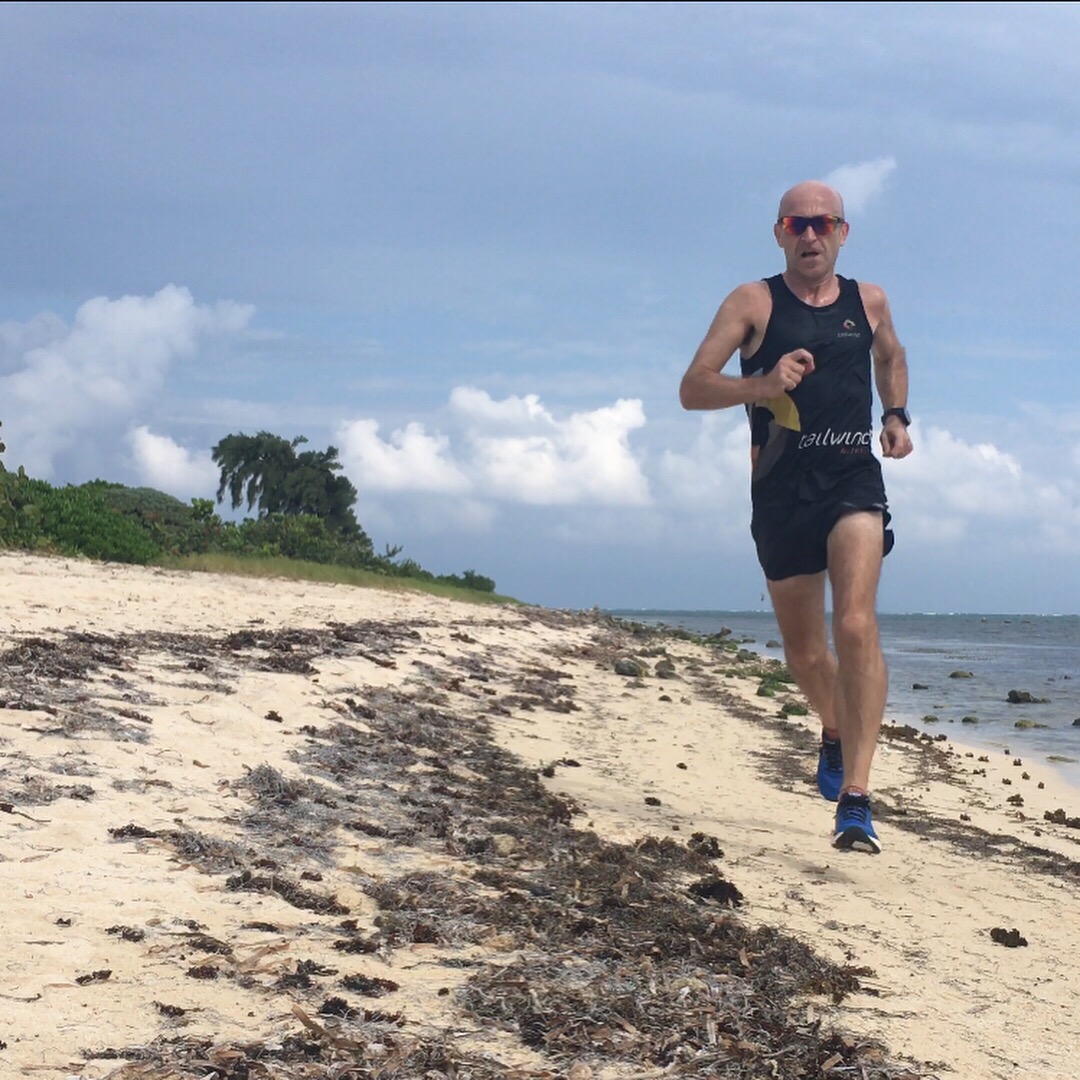 In other news, I appear to be adapting quite well to the heat, although running an easy six mile training run is a far cry from trying to race 26.2 miles of course.
As for race-day shoe choice, I'm still undecided. I wore the Topo Athletic Fli-Lyte 2 today – they're a decent enough shoe, but I never really feel "fast" when I head out for a run in them. Maybe I'll risk the lighter, more flexible ST-2? We'll see. Still time to decide.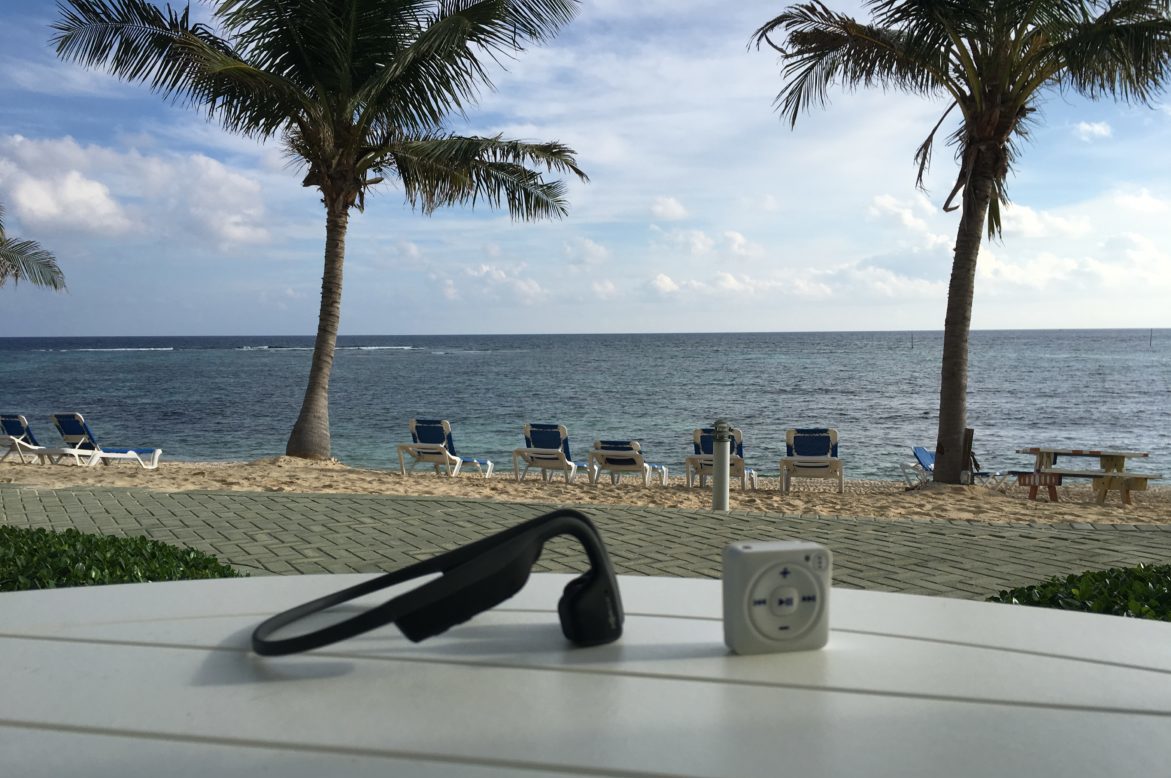 As for the vacation, it's been great to relax on the beach, read, listen to music and catch up on a few podcasts. I'm loving the combination of my Aftershokz Trekz Titanium headphones and Mighty music player, which has turned out to be a great alternative to the recently discontinued iPod Shuffle. You can read more about both at the following links:
Aftershokz Trekz Titanium – wireless bone conduction headphones, featuring a unique open ear design that delivers quality music play on the go.
Mighty Music Player – a neat device that plays your Spotify music on-the-go without a smartphone.